Ways To Mattify Your Skin
5 Ways to Mattify Your Skin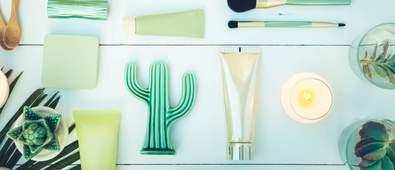 We can easily spend up to an hour meticulously smoothing on the perfect foundation base, contouring to the high heavens and beating our faces with a powder puff, only to have our perfectly pampered complexion feel heavy and patchy just hours later. It can often feel like our skin hates us when it decides to throw this teenage tantrum, but luckily, our cries for help have been heard by the beauty gods.
It seems that a fair few of us are fighting this battle, which is why there is an abundance of mattifying makeup and skincare products. So, if you're losing your patience with oily skin, have a little skim through the five different ways you can mattify your complexion. Spoiler: powder isn't the only saviour.
1. Tone it down
The road to oil-free skin all begins with a specialised skincare routine. If you want to achieve a healthier, less oily complexion then it's time to ditch the makeup wipes (yes, I know they're so much quicker but trust me, your skin will thank you). Skin toners are arguably one of the most useful tools for sufferers of oily skin as they help to keep that unwanted greasy complexion at bay with their potent properties.
2. Mask your problems away
No, not behind makeup (not just yet, anyway). Once a week, try treating your skin to a face mask that targets oil directly. You'll want to look out for masks that include white clay (kaolin), charcoal or salicylic acid. These all work to absorb excess sebum from within the pores, so you're definitely going to need one of these in your bathroom cabinet. For more help choosing the perfect face mask, check out our guide to face masks.
3. Prioritise your primer
The answer to long-lasting, non-patchy makeup lies in the form of a mattifying skin primer. Next time you're browsing the endless options, try looking out for one that boasts a shine control finish. Usually, these products tend to soak up oil while diffusing its reflective nature.
4. Powder up
This one probably isn't going to come as a shock to you but powdering up your complexion helps to soak up any noticeable surface oil. It's the quickest shortcut to instantly mattified skin but does only last between three to five hours on average, depending on your sebum production. Nevertheless, a decent face powder can hide any shine and keep skin feeling healthy.
5. Set the look
I've said it before and I'll say it again, oily skin makes it hard to maintain a long-wearing look. Sure, primer holds it in place for a steady amount of time, but when you're looking to go from that 9am meeting to that 9pm catch up, an oil-controlling makeup setting spray is a must. This genius product not only keeps your look on lock down, but it helps to mattify with each spritz.
And there we have it. You wanted to know how to get matte skin, and now you have the top five foolproof ways. It's time to say your farewells to the oily complexion that has overstayed its welcome and introduce your face to a new, easier way of life. Happy powdering!
Related Categories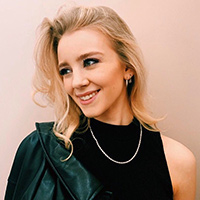 With five years' experience under her belt, Ellie has worked alongside a range of highly regarded makeup artists, giving her a real insight into what consumers should be spending their money on.