Top 9 Christmas Day Nail Art Ideas
Top 9 Christmas Day Nail Art Ideas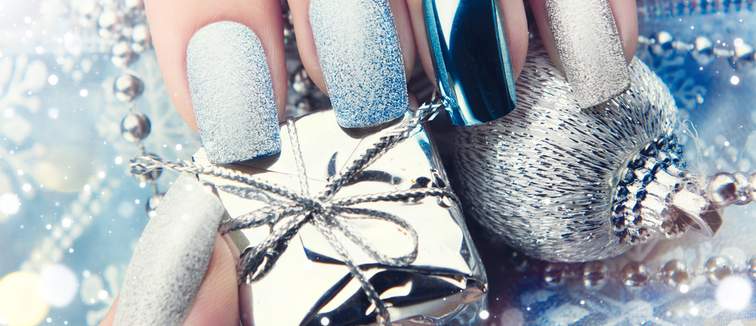 Halloween has been and gone, chocolate selection boxes have started to swarm the supermarkets and it's only a matter of minutes until the Coca-Cola advert hits our television screens.
Christmas is well and truly on its way, and whilst decking your house from top to bottom with sparkle can get you in the jolly mood, we prefer to showcase our seasonal spirit with some festive nail art.
That's right, from December 1st it's strictly Christmas nails in the Cosmetify grotto. It's standard procedure for us to give you a little inspo, so we've done the rounds and found a bunch of Christmas nail art ideas that make it straight onto the nice list.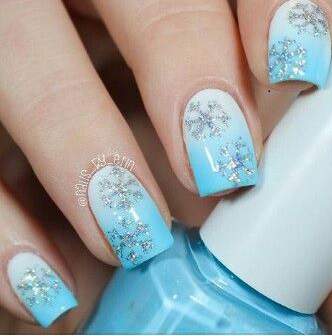 Frosted fingers
Welcome the wintry weather with open arms (or hands) with this subtle snowflake design. Perfect if you don't want to go too crazy with the sparkle, this festive take on the popular ombre nail will look wonderful when clasped round a warm mug of hot chocolate. (Image: Pinterest)
Get the look: Sally Hansen Miracle Gel Beach Honeymoon Collection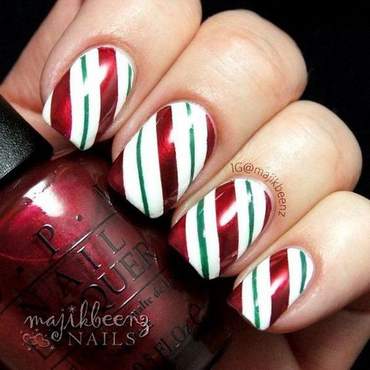 Candi-cure
Simple, elegant yet oh-so festive, this candy cane inspired manicure allows you to channel your inner sweetness. Whether you choose to stick to the red and white colour combo or experiment with other shades, this is a timeless classic that will look fab paired with a chunky knitted jumper. (Image: Pinterest)
Get the look: essie Nail Colour 1 Blanc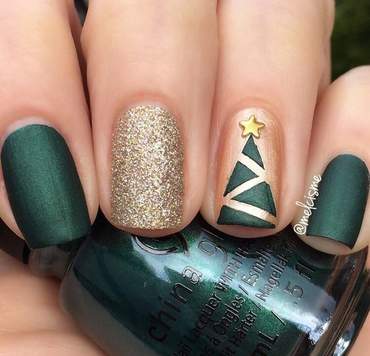 Tree tips
Bring the baubles and the tinsel to your fingertips with this Christmas tree design. Intricate yet effortless, this manicure is a great option for nail art beginners. Just grab some glitter, tape and a matte top coat and you're good to go. (Image: Pinterest)
Get the look: OPI Matte Top Coat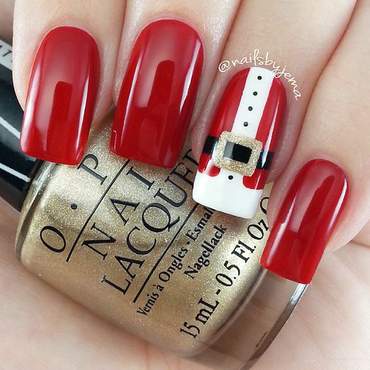 Santa claws
If this doesn't scream Christmas spirit then we're not sure what does. This incredible Santa Claus manicure is a winner if you're looking to spread festive cheer. And if you're feeling really Christmassy, you could even throw a couple of cute Santa hats into the mix. (Image: Pinterest)
Get the look: Yves Saint Laurent La Laque Couture La Vernithèque Nail Lacquer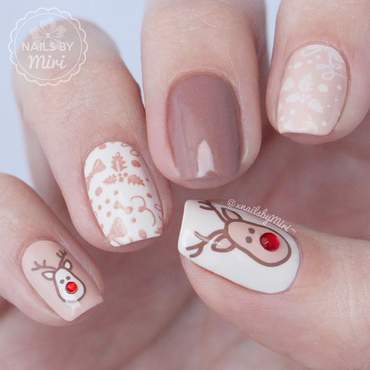 Make it rein
We couldn't possibly flaunt a Santa-inspired manicure without following it up with his beloved reindeer crew. Whether you want to showcase Rudolph or go all out with the entire sleigh, this is a seriously cute nail art idea that will spread seasonal spirit in an instant. (Image: Pinterest)
Get the look: nails inc. Nail Makeup Chalcot Square Nail Polish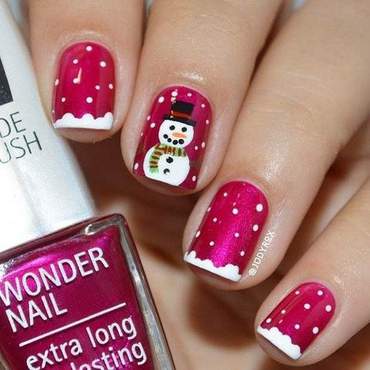 Snowman-icure
If you can't possibly stray from a lick of pink paint then you're going to want to cast your eyes over this design. Pretty polka dots are combined with Jack Frost to bring you a super-festive manicure. (Image: Pinterest)
Get the look: Mavala Bordeaux Nail Colour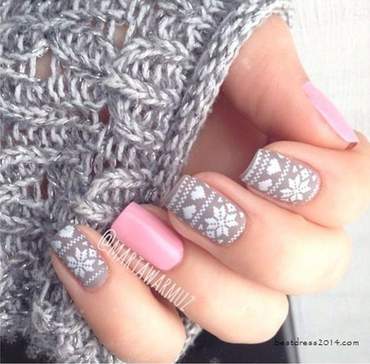 When in doubt, wear an ugly sweater
Who would have thought that an ugly Christmas jumper could look so good. This fair isle print is the perfect go-to if you're looking to slowly introduce your fingertips to decorative designs. All it takes is a lick of jumper-coloured paint and a pack of stencils and you're good to go. (Image: Pinterest)
Get the look: Yves Saint Laurent Autumn Look La Laque Couture Nail Lacquer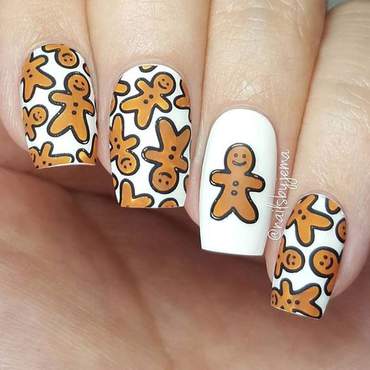 Ginger fingers
Candy canes aren't the only sweet treat this season. Show your appreciation for Christmas baking by giving your nails a gingerbread makeover. Time and precision is needed with this one but it'll all be worth it in the end.
Get the look: Maybelline Color Show 60 Seconds Nail Polish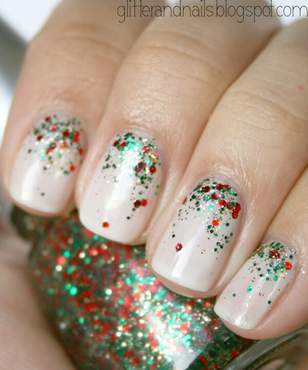 Sparkle, sparkle, sparkle
This is the ultimate look for the Scrooges out there this year. If Christmas isn't your favourite but you'd still like to get involved with the nail art, then give this minimal glitter design a try. It's sparkly and festive without being too 'in your face'. (Image: Pinterest)
Get the look: Rimmel Glitter High Coverage Nail Polish
Subscribe and follow
Get the latest beauty news and offers.