The 10 Best Hair Dryers for Every Hair Type 2022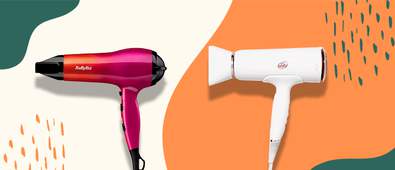 It's time to prolong that salon-style blowout and get shiny, bouncy hair on demand.
Hair dryers have recently been a hot topic within the beauty world, with big-name brands such as Dyson and ghd competing for the top spot when it comes to efficiency, style and performance. Now more than ever before we have unlimited access to a huge variety of dryers that claim to add volume and gloss to all hair types. But which brand truly boasts the best hair dryer design?
Whether you're after sleek Kimmy K tresses or a Kate Middleton-style blowout, we've got you covered. Having tried and tested multiple devices over the years, we've collated a list of the best hair dryers for every hair type to ensure that you find your perfect match. Prepare to get blown away by some of the industry's most powerful devices!
Don't forget to also check out our hair straighteners, curls, brushes and hair accessories!
Best overall hair dryer: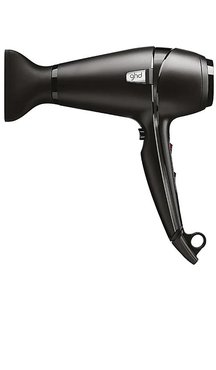 £119.00
Luxury meets innovation. The ghd Air Hair Dryer has won our vote as one of the best and most dynamic hair dryers, quickly drying our strands in just minutes whilst imparting a glossy finish. Ionic technology puts you in the driver's seat, allowing you to tame frizz, add shine and increase volume. Better still, it comes with adjustable temperature and power controls, plus the option of two styling nozzles! We recommend using a heat protection spray prior to ensure the best possible results.
Best hair dryer for coiled/afro hair:
Free yourself from frizz and excess dryness with this powerful hair dryer from BaByliss. Featuring intelligent diamond infused ceramic with an ionic system, this dryer utilises an adjustable heat control to shape, sculpt, and lock down your look whilst smoothing out unwanted frizz. The device also boasts an innovative curl enhancing diffuser that has been designed specifically to enhance airflow and heat distribution. Pair together with a styling cream and you're all set to go!
Best hair dryer for curly hair: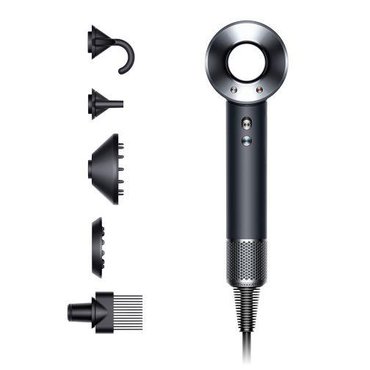 £299.00

£299.99

(1% off)
Tame those unruly strands with a styling device that truly cares for your hair. This fast-acting piece of kit cuts your drying time in half whilst still effectively smoothing down frizz and adding volume to your style. The Dyson HD03 Supersonic Hair Dryer features a smoothing nozzle to simultaneously dry and style your hair, as well as a styling concentrator that focuses on specific sections.
The kit also contains a diffuser to reduce frizz and a gentle hair attachment that works perfectly on sensitive scalps.
Best hair dryer for fine hair: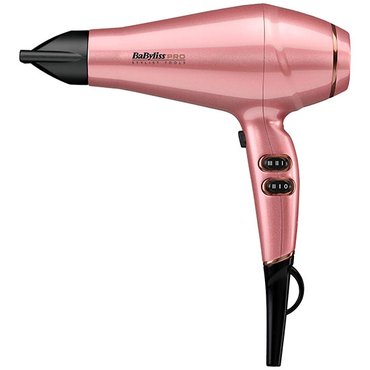 £37.50

£64.00

(42% off)
We love the BaByliss PRO Keratin Lustre Hair Dryer for adding volume and shine to our 'do. This powerful device helps to efficiently dry the hair whilst keratin and ionic frizz control technology work together on smoothing down flyaways and frizz. It's the perfect device for adding volume whilst keeping dry, frizzy strands at bay!
Read our guide on How to Thicken Hair at Home for the best volumising tips!
Best hair dryer for thick hair: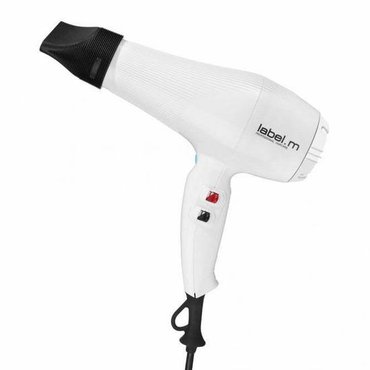 £57.95

£67.95

(15% off)
The Label.M Tourmaline Dryer efficiently and effectively dries thicker hair types for a streamlined drying experience that doesn't leave you feeling flustered. Recreate that salon-like style within the comfort of your own home with the dryer's ION generation technology. This state-of-the-art piece of kit helps to promote an anti-static finish with a touchably soft feel.
Best budget hair dryer:
If you're after a wallet-friendly dryer that doesn't damage your hair, we recommend trying out the TRESemmé Salon Professional Travel Dryer. This cost-effective device provides a powerful performance that quickly dries the hair for salon-worthy styles in a flash. The hair dryer contains two heat and speed settings, as well as tourmaline-ceramic technology for smooth results. The best part? It also has a lightweight, compact design with a folding handle so is perfect for travelling.
Best professional hair dryer:
This premium hair dryer is the perfect solution for those that lust after a salon-quality style with minimal fuss. The Balmain Professional Hair Dryer features a 2000W motor that gives a superior performance with even more power and a longer lifespan. This particular hair dryer has been made with an ergonomic design and ionic technology, aiming to meet the requirements of professional hairdressers.
Best hair dryer brush: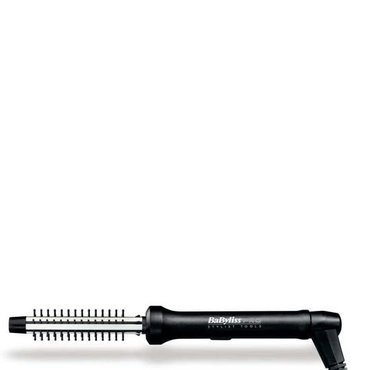 £29.95
Designed with professionals in mind, this easy styler helps women everywhere to attain bouncy, voluminous curls within seconds. The ceramic coated barrel heats up quickly to deliver a fast and even styling session that produces glossy results every time. We recommend this Hot Brush for shaping, curling and adding volume to mid-length hair styles.
Want to explore more options when it comes to investing in a hot brush? Check out our guide on the Best Hot Air Brushes for Easy Styling.
Best speedy hair dryer: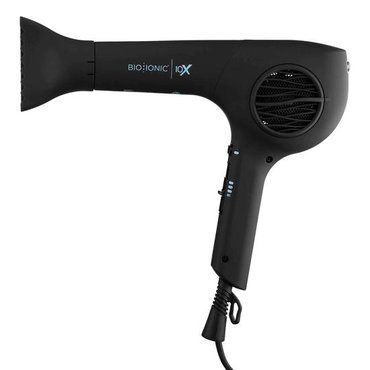 £111.20

£379.59

(71% off)
This speedy dryer works quickly and effectively to style the hair without causing heat damage. Bio Ionic Moisturizing Heat™ Technology provides a gentle yet fast-working action that dries the hair whilst keeping it hydrate for soft, frizz-free results. The device also is 50% more powerful than your typical hair dryer, so only takes a mere 10 minutes to dry your locks.
Better still, the device weights less than 1 pound and is the perfect lightweight styling companion.
Best portable hair dryer: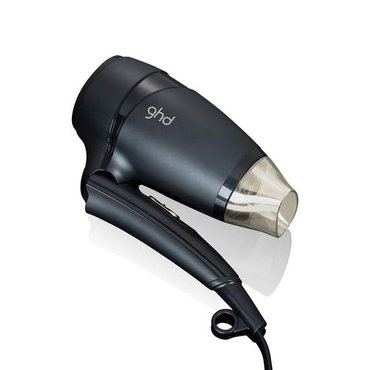 £65.00
Jetting off abroad doesn't mean you have to compromise your style, not with the ghd Flight & Case Set at least!

This portable hair dryer arrives in a compact size that boasts an ultra-lightweight design, making it the perfect holiday companion that keeps your 'do looking effortlessly styled. The small-but-mighty device has a variable temperature setting and a removable nozzle to give you complete control over your style, allowing you to choose between sleek 'n' straight tresses or voluptuous loose curls.
We hope you've found your perfect match! As an additional step, we also recommend indulging in a hair mask prior to drying to keep those locks looking their shiniest all year round. Give our guide to The Best Hair Masks for All Hair Types a read to get started!
Hair Dryers FAQs
How to use a hair dryer diffuser?
Some of you may not know what a hair diffuser is, let alone how to use one. Basically, they're the attachment to your hair dryer, often with circular heads and sprongs. If you have straight, fine hair then you don't really have much use for them (we give you permission to skip this section) however, those with curly hair need to pay attention. When utilised correctly, hair diffusers help the air circulate around the curls and add definition, resulting in a natural finish.
Before you start wielding the hair diffuser, use a soft towel to gently dry your hair and then leave it to air for around ten minutes. Next, gently brush your hair and add a soothing hair product to tame any frizz. Set the hair diffuser to a cool, low power setting then turn your hair to the side. Cup a section of your hair towards the diffuser and hold it for a few seconds. Repeat this process until you've covered your entire head, flipping your head from side to side in the process. Repeat the steps a few times for maximum curls.
To finish the job completely, flip your hair forward and diffuse it for around a minute to add some volume. We suggest applying a curl preserving serum to keep your hair looking flawless throughout the day.
What is a hair dryer?
As modern inventions go, the hair dryer is possibly one of the more overlooked, though that's not to understate its impact in the beauty industry. Nearly every household in the UK has had a hair dryer in the bedroom at some point, and although they were originally intended for women, many men have enjoyed their uses over the years.
In lament terms, a hair dryer is described as a mechanical device that blows cool or dry air to damp hair to amplify the drying process. The purpose of a hair dryer has gone from purely drying the hair to also styling it; many stylists now use hair dryers to shape hair and sculpt it into a certain look.
Modern day hair dryers have multiple settings so you can adjust the power and temperature of the air that blows out. They range from extremely hot to fairly cold, and from gentle to significant power.
How do you use a hair dryer?
If you've never had medium length or longer hair, you've probably never had the use for a hair dryer. Or even if you've had long hair all of your life, you may not have ever been tempted by the innovation of a premium hair dryer. But if you're suddenly tempted by the power and convenience, let us introduce you to the way they work.
Most modern hair dryers come with multiple settings that allow you to adjust the power and temperature. You can range anywhere between a hot, powerful setting or something a bit gentler and cooler. If you have brittle, weak or curly hair, we suggest you opt for a cooler setting and keep the hair dryer at a safe distance from your head. If you apply the hair dryer too close to your hair, it causes long-term damage to your hair follicle and cause immediately damage the cuticle.
Move the hairdryer around your head until all of your hair is dry, smooth and feeling lush. If you're in a rush during the morning routine, using the higher setting is suitable as long as its used at a safe distance.
Should I use a hair dryer if I have curly hair?
Only those with curly hair understand its temperamental and unpredictable nature. Curls can oftentimes be fragile, volatile and tender, so they need our full love and affection to maximise their potential. There are many things that can cause damage to curls, and the most prevalent one is excessive heat.
Using a hair dryer on a high setting close to your hair breaks the bonds in your hair, damages the cuticle and and strips away all the moisture from your hair. Not only does this damage the hair follicle, it also changes the hair's protein and greatly affects the way your hair grows in the future. To put it simply, excessive use of a hair dryer could turn your gorgeous curls to limp, lifeless straight hair.
You can use a hair dryer on curls, but we recommend using it on a cool setting and at a safe distance from your to maintain the health of your hair.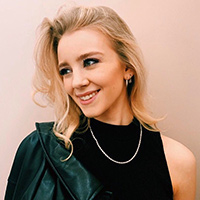 With five years' experience under her belt, Ellie has worked alongside a range of highly regarded makeup artists, giving her a real insight into what consumers should be spending their money on.