Armani Sky Di Gioia Eau de Parfum
Armani Sky Di Gioia Eau de Parfum
£36.89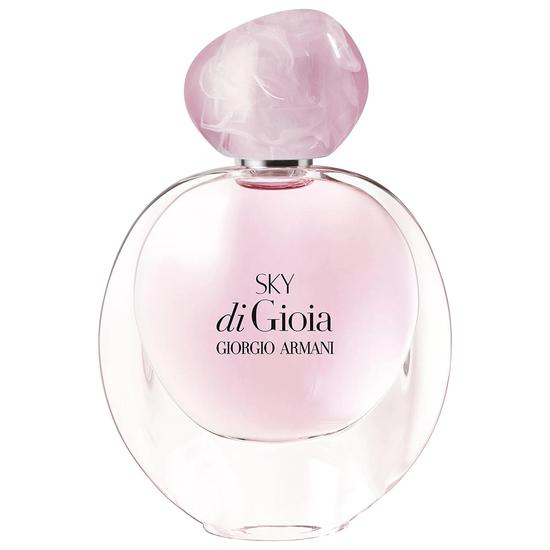 Product Details

Smell sensational during the summer with this floral fragrance from the iconic Italian brand ARMANI.

Inspired by the stunning pink sunrise that sits above the coastline, this perfume will brighten up your mood and have you ready to take on the adventures that day brings.

The fresh, feminine scent of this perfume is a blend of the finest and juiciest ingredients from nature. The fruity top notes of tender lychee with delicious green pear rejuvenates you as if a gentle breeze is brushing past your hair while you admire the sea on top of a grassy cliff.

At the heart of this smell is pink peony and rose – the ultimate flower – which adds a woman's touch to this naturally vibrant scent. Finally, the base notes of white musk and cedar signifies the great outdoors – the very thing summer is all about.

Be prepared for those warm sunny afternoons or chilled evenings out with this zingy, fruity aroma. Your skin will thank you for it.