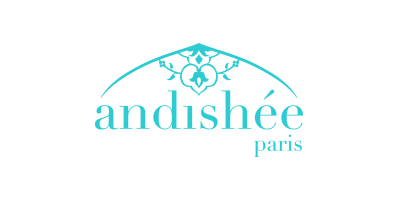 Andishée
Inspired by the Bulgarian actor Denitsa Ikonomova, Andishée skincare, founded by Yasmine Valipour, is designed in the image of the powerful and generous modern woman.
Honoured as one of the top three new brands in the Madame Figaro 2017 awards, Andishée's skincare will reinforce youth and prolong your beauty for a long time to come.
Fascinated by the beauty of Persian tradition, which has one of the oldest medical schools of humanity, Yasmin wanted to share this to the world, and what better way through skincare? Thus, Andishée infused the rare and precious plants of Persia into its products, in partnership with a French laboratory, for natural and anti-aging purposes.
The result was an innovative collection of great skin and makeup products, which are free from parabens, silicone, colourings and are dermatologically tested.
Respecting the environment as well as your health, Andishée embodies the magic of Persia with a French touch.