Acqua di Parma Colonia Mirra Eau de Cologne Concentrée
Acqua di Parma Colonia Mirra Eau de Cologne Concentrée
This item is temporarily out of stock
Get notified when it's back in stock.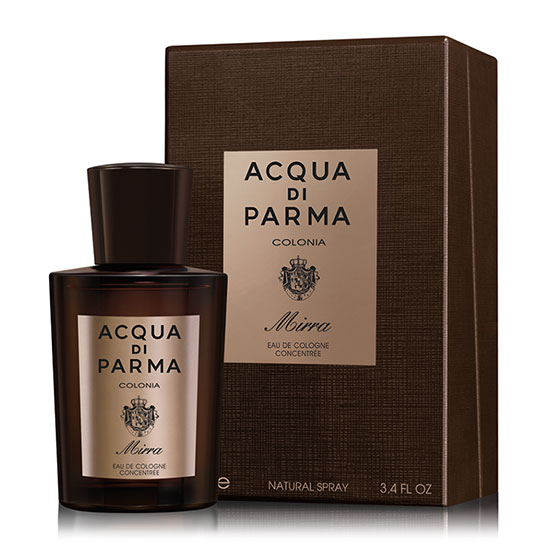 Product Details

Acqua di Parma's timeless Colonia fragrance finds new expression in this innovative interpretation, which marries two distinct themes to produce a cologne quite unlike any other. The first of those is, naturally enough, the citrus-infused Colonia itself, but it's the addition of the second which lends the composition its unique characteristics, as a Mirra Accord carries with it connotations of ancient luxury.

Lemon opens the cologne, alongside mandarin, petitgrain and angelica roots. Having entranced your senses, the fragrance then progresses into a heart of orange flower, nutmeg and incense, before settling into a dry-down of patchouli and resinoid.

Throughout the middle and base notes simultaneously runs the unmistakable aroma of myrrh, its warmly aromatic accents imbuing the scent with a mystic allure.

When you open up the brand's iconic yellow box, therefore, you're faced with a highly sophisticated cologne, which reaches far back into the ancient world for inspiration. Its final composition, however, is entirely modern – and perfect for illuminating any day.