100BON Concentré de 100BON Gingembre & Vétiver Sensuel Eau de Parfum
100BON Concentré de 100BON Gingembre & Vétiver Sensuel Eau de Parfum
£11.72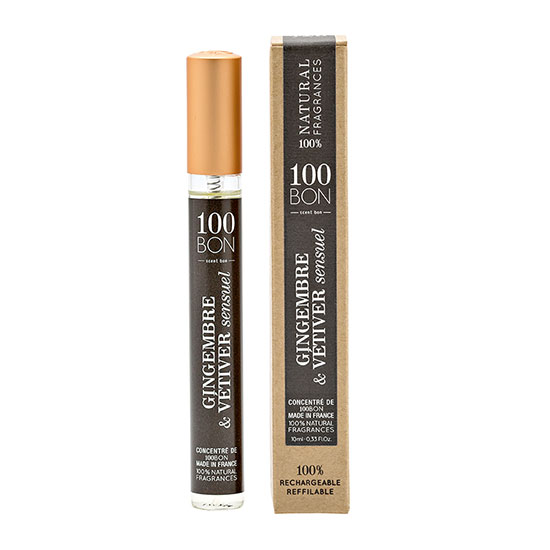 Product Details

Seduce your senses with this potent and sparkling fragrance from 100BON. Quite aside from its aromatic excellence, the perfume house has distinguished itself as the very first to commit to 100% natural compositions. These eco-friendly, pure fragrances are therefore quite unlike any other scents available, for all that they're created using the finest perfuming principles.

Top notes of citron and lemon spark the senses with a citrus rush, before maturing into a heart that balances jasmine sambac with powdery notes. These are then, finally, succeeded by the evocation and allure of the base, which suspends amberwood with vetiver and cedar.

Created in Grasse according to an environmentally-responsible, natural process, each bottle of this eau de parfum contains actual extracts of mandarin, ginger and Haïti vetiver. In an industry that relies predominately on synthetic approximations, this is worthy of mention.

Better still, the fragrance comes in a refillable bottle, making it a perfect fit for any travel plans you might be formulating.